Group Structure
Indi-ED students are aligned in groups of approximately 12-14 students per teacher based on academic, developmental, and social readiness. Age alone is not our deciding factor. Our process to establish our cohorts involves interest surveys, parent input, discussions, observations, assessments, and more to determine a good fit for the students and teachers alike.
Unique Learning
We eliminate the mentality that 'all 9 year olds must 'x' on the exact same day and in the same manner' and encourage the mixed aged cohorts to continue facilitating our philosophy of diverse partnerships and interactions to encourage genuine progress.
Shared Experiences
Our cohorts are flexible and will have many experiences that overlap so that an appropriate variety of ages and skill levels will be able to practice our leadership values and to deepen understanding of content. Ideally, cohorts remain intact over multiple years to deepen established and trusted relationships while building upon learning and shared experiences.
A Day in the Life
There's No Such Thing as a Typical Day at Indi-ED
Our mornings are spent engaged in rigorous academics. Our core curriculum (reading, writing, math, science, and social studies) use the same gifted standards and concepts that are taught throughout elementary, middle, high, and college courses as a guide. The difference is that we integrate the learning so that the content overlaps vs. being conveyed in a singular method. We also skillfully design lessons that will meet our students' needs while incorporating their interests and abilities. Below is an example of a year at a glance for one cohort's curriculum for this year.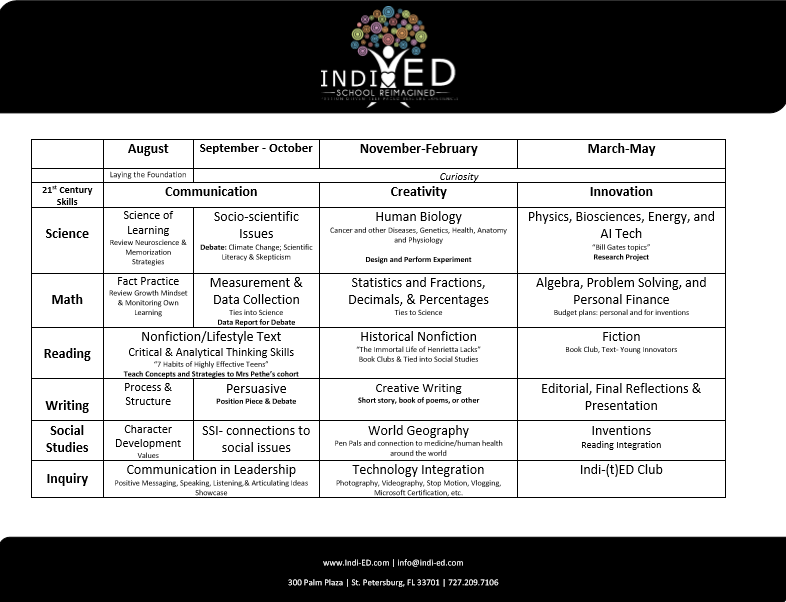 In addition to designing our curriculum, we also design our assessments to monitor and track our student's gains. More than traditional assessments, we prefer to listen to how children perceive and process information and then expand, provoke, and explore new ideas.
After lunch, the middle portion of our days are spent being physically active.
While our students are encouraged to have free play/recess, movement, or relaxation breaks as necessary, we also use some of our time to learn through structured play that tie into our character building themes.
These also take place in the real world. For example, we take yoga classes as we learn about self-awareness. We go to a CrossFit gym while learning how to encourage ourselves and others. Or we head to Vertical Ventures to rock climb as we learn how to push ourselves to higher heights-literally and figuratively.
​Learning healthy habits together impacts our students as individuals and as a collective, by deepening our relationships.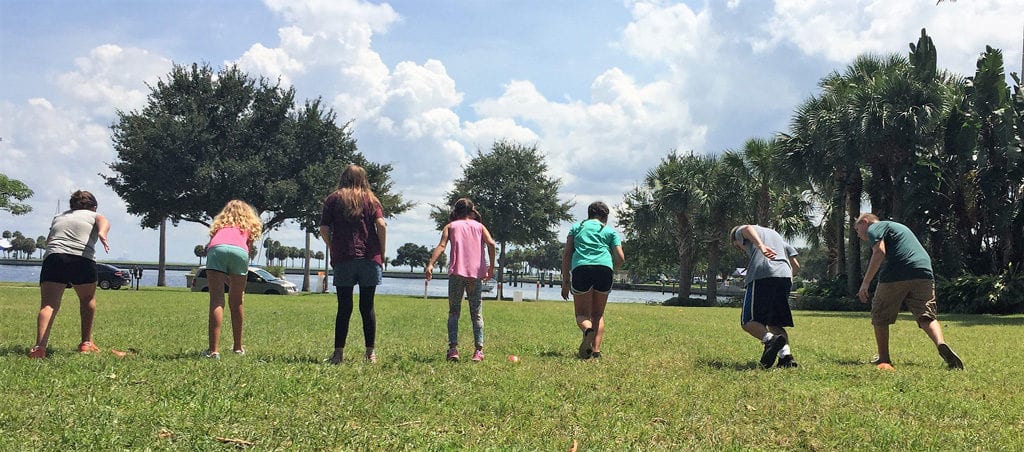 Our afternoons are spent working on our passion or inquiry projects. We use the theory of project based learning to allow students to investigate ideas of their interest and then take it a step further by allowing them to experience and connect it to real life by creating something that can be added to their portfolio.
This is the part of the day that is most inspiring to be a part of because students actually begin applying what they are learning to relevant, real-life ideas. On any given day, students may be involved in one or more of the stages of our learning cycle.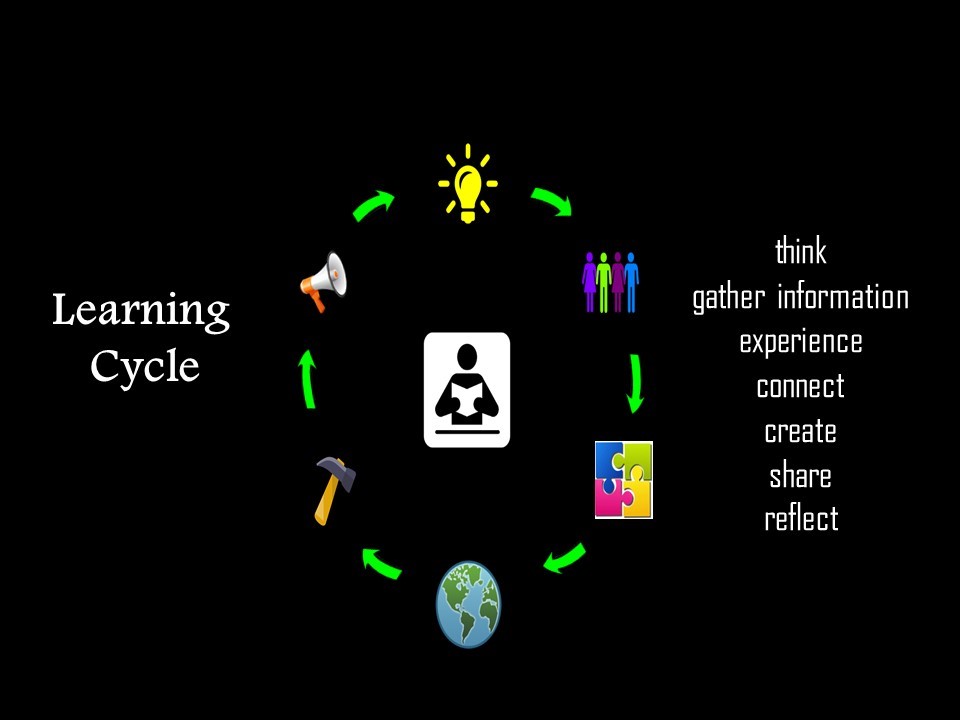 Showcase
A Sampling of Completed Student Inquiry Projects
A Real Education for the Real World
Tap into Your Child's Limitless Potential