When I was a kid, history was a boring subject that I was taught by the memorization of dates and events that I did not feel any connection to. There was not a major event that occurred that I knew others would read about in their history books, an event that would provide me with the real life connection and understanding of the type of courage, effort, and focus it takes to accomplish what may seem like the impossible, like becoming the first woman Vice President. What most certainly never happened, was that I never got to meet and interview someone who has made history like we did last week here at Indi-ED.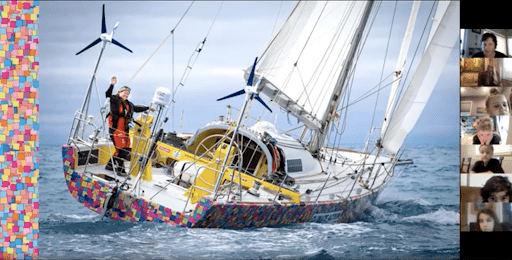 As a part of our inquiry projects, in an effort to make connections to the real world as we teach our kids about courage, we did just that. It took courage to reach out and it felt like a long shot at the time, but I am so glad I did. My kids interviewed Lisa Blair, the first woman to circumnavigate Antarctica solo in a sailboat. She is one of only 5 people to do this and the only woman. When you think about the fact that 12 people have stepped foot on the moon, well that just puts it into perspective for you. If that wasn't impressive enough she is also the first woman to sail solo around Australia, broke a speed record for a monohull while she did it, and did it in a 100% eco powered vessel.
To say that she is a courageous woman wouldn't even begin to do justice to all of the fear she had to overcome and the obstacles that she had to push through like waves as tall as a 4 story building and her mast breaking in half in a storm. She inspired each and every one of us, had us on the edge of our seats, and moved me to the point of tears with her story and her convictions. What I really love about Lisa Blair is that accomplishing this task, breaking a world record and going down in history as the first woman was not where she stopped. As a part of her travels she was distraught by what she saw happening to our oceans. So when she set out to accomplish her goal, she did it with a much greater purpose. She cares enough about all of us and about our planet that she did this in a way to draw attention to climate change and to encourage us to step up and take action.  What an incredible example for all of us. While sharing her story she incorporated so many incredible stories that sparked interest for the kids to learn more about the animals of Antarctica that she encountered, longitude, latitude, innovation and creativity, weather systems, etc. We all walked away excited to learn more and this is exactly what we mean when we say that our goal is to nurture life long learners. Providing experiences that spark this type of interest is just the beginning.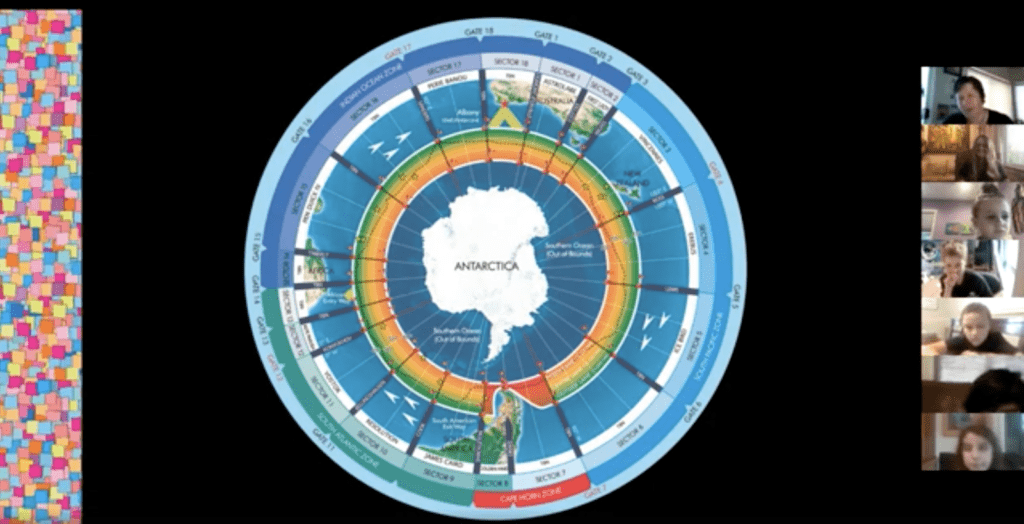 The icing on the cake was that throughout her story that she shared with us, were the values that we teach our kids interwoven effortlessly through all of her trials and tribulations. She talked about how important it was to not let doubt win. That you have to "Believe in your ability and when you do, eventually everyone else will." That you have to imagine yourself accomplishing your goals, visualize it, and surround yourself with people who will encourage you, not doubt you. What an incredible way to give our kids an amazing connection to the real world and to one of the many women making history.