A few weeks ago, eight Indi-ED students traveled to Atlanta, GA to compete in The Amazing Shake!
This competition is hosted by The Ron Clark Academy, a globally renowned school that focuses on high level academics, engagement, and exposing their students to the world.
They invite students from all over the world to compete in this dynamic and exciting live competition that reflects high level professional business skills like professional introductions, conversations, and communication skills.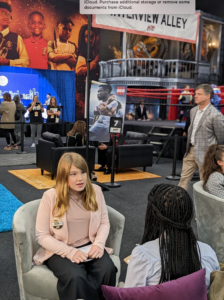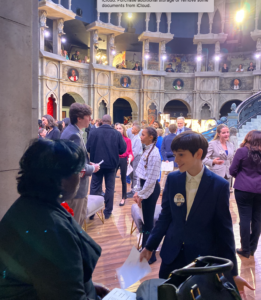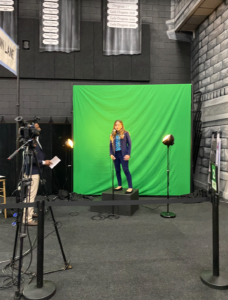 Our students have been busy preparing for the many challenges The Amazing Shake would throw at them. They were out engaging directly with our community as well as bringing the community into Indi-ED, here are just a few examples of how they learned these important life skills: 
Introductions & Handshakes

– attended 1 Million Cups at Greenhouse and learned to work the room

Initiating a Conversation

– went into many local businesses and engaged with the public 

Continuing a Conversation

– attended Kids & Kubs softball game to engage

Building off of a Conversation

– hosted our own mock gauntlet challenge

Interviews

– 1 on 1 Conversations with business leaders through our Community Connection events at Indi-ED

Moving In & Out of Group Conversations

– attended USFSP World Affairs Conference 

Debate

– two local attorneys came to Indi-ED to teach about opposing views and held a mock trial
You may be thinking what we heard repeated multiple times, "I wish I learned this when I was young!" (Us too!)
Being able to professionally introduce yourself, "work a room",  and adapt to unknown situations while conducting yourself in an appropriate manner are skills that we will all need daily.
Additionally, with each encounter, it was apparent that our kids were learning about them, experiencing them, and having fun with them. Which is how you help them see them as exciting learning opportunities instead of threats. 
When we say that we are training up our future leaders, we mean it. In any capacity, these kids will be ready to lead. And they're not waiting until they "grow up". Be on the lookout for the leadership competition that these 8 are bringing and implementing next year.